Have you received messages about your facebook page being restricted or disabled?  The sender looks like it could be Meta because the link to confirm your identity seems legit.
Whatever you do, DON'T CLICK THAT LINK! It's a Phishing Scam.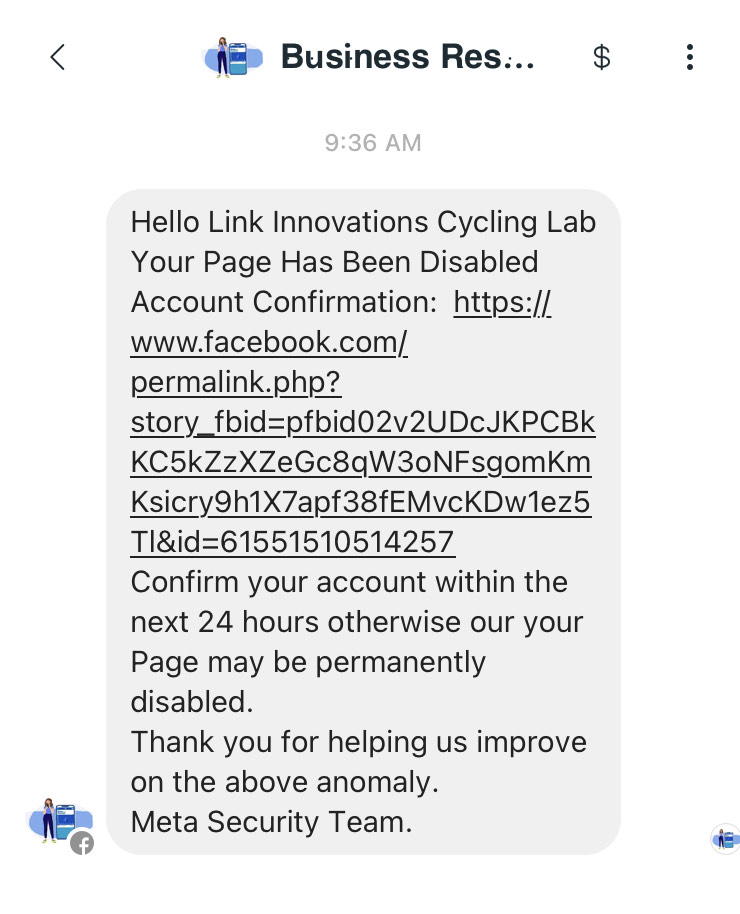 These messages will look like they are coming from Meta or Facebook but it's essential to be cautious and not click on any suspicious links. Phishing scams are attempts to steal personal information or credentials, and clicking on such links can be risky as your account could become compromised. Clicking that link could allow someone to take over your facebook account. Whenever I receive these messages, I mark them as spam and delete them. So far, my accounts have never been disabled as the message claimed would happen. If you recieve these types of messages in your email, always be cautious and don't click the links.
If you have concerns about your account's status, It's best to verify the legitimacy of the message by contacting Facebook directly through their official website (not through the message or email).
Digital marketing is a great way to grow your business, but always approach it with a little caution.