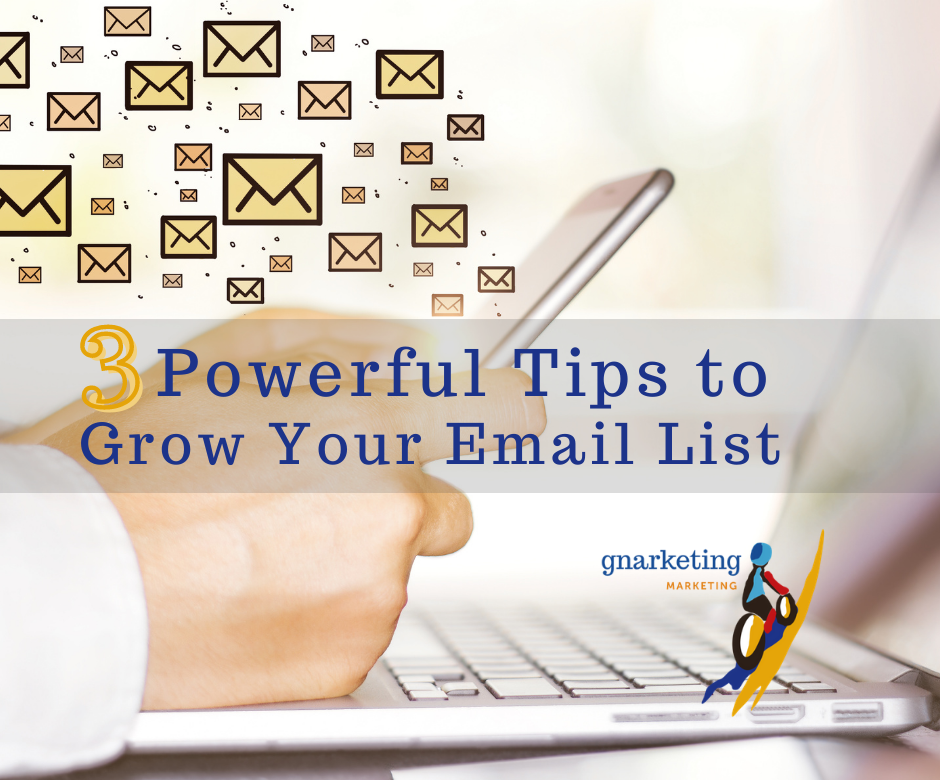 Whether you are a start-up or an established business, growing your email list can seem daunting. You've got enough on your plate running the business and collecting emails can sometimes get pushed to the back burner. Here are a few powerful tips that I hope you can add to your marketing toolbox and find time to implement. Growing your email list with quality leads can have a significant impact on improving your engagement with these prospects and result in higher conversion rates and sales!
1. Add a pop-up form to your website and offer something in return.
Maybe it's 10% off their first purchase or free shipping. These forms may seem annoying, but they work! Think of how many times that you have entered your email- and how often that one time discount convinced you to make the purchase.
2. Offer a freebie like a free download.
If you are a bike shop, this could be a free pdf that shows your customer how to change a flat tire that they can put in their bike bag. If you are an outdoor shop, it could be a map or something your customer would find useful and valuable. If you are an open store-front, take a step further and give them an offer that they have to cash in by coming to your store.
3. Create a quiz.
Creating a quiz is becoming a popular way to not only engage with prospective customers but you now have a way to educate them and provide value as if you had given them a one on one consultation. With the quiz, you also have a tool to segment your prospects and gain valuable insight into their interests. I highly recommend the podcast episode by Pat Flynn, "The #1 Most Underrated Way to Grow Your Email List and Brand Today (Let Me "Quiz" You)".
Do you need help implementing a list building machine on your website? Or streamline your lead pipeline? Contact us to learn more!